I decode animal behaviors so you have solutions that work.​
​
Lesia is available for home gatherings and to speak to groups



Claim your FREE tips

Ways to Support Your Animals
and receive updates on Lesia's upcoming book

​Just enter your name & email address =>>

Loving & Honoring Your Animal Companions

Readings and communication from your pet on behavior issues
Readings and communication sessions about missing and departed pets
Supporting health and wellness through Healing Touch for Animals and Gemstone Medicine therapies
Blessings for new pet family members
Framing and affirming relationship roles within the family dynamic
Supporting you and your beloved animal companion as they transition
Creating shrines to honor the memory of the ones who have gone

For more information about Services for Animals, click here.
WORKSHOPS, CLASSES & PRIVATE TEACHING SESSIONS

A variety of experiential workshops and classes are offered in a small group setting.

During the half- or full-day, hands-on sessions, you will:

Learn how to honor, communicate and build a relationship with nature, animals and gemstones.
Trainings are offered in Animal Knowledge and Gemstone Medicine for Animals:

Animal Knowledge

Animal Communication with Animal Companions
Animal Communication with Wildlife
Meditations and journeys with animal alliances
Honoring species through communication, gifting, altars and shrines

Gemstone Medicine for Animals

Build a relationship with the gem and mineral kingdom
Learn ways gems and minerals can help you help your animal (including clearing, healing, balancing and focus)
Become comfortable with gems and minerals for your own use, with others, your space/environment as well as with nature and the earth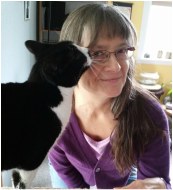 Listening to the wisdom of animals to create more harmony and healing
between humans, the earth and her creatures.

Heart and Soul with Animals integrates ancient and contemporary forms of Earth Medicine to honor, support
and heal people and the animals they love and share their lives with -- as they move through life passages.
This work is dedicated to the well being of all beings, in all realms, including ourselves.
Back to Top